Haunted Houses, Spook Walks & Other Halloween Attractions in Staten Island
Whether you're from Staten Island, or you're simply visiting this Halloween Season, there are plenty of festive fun to enjoy this Halloween Season. If you're looking for a day of family fun in a pumpkin patch, or spending the evening Haunt hunting with friends is more your speed, Staten Island has plenty of exciting Autumn activities to enjoy this October. Halloween comes around but once a year, so if you're passing through Staten Island this Fall, make sure to not miss out on the thrills, chills, and scares this year!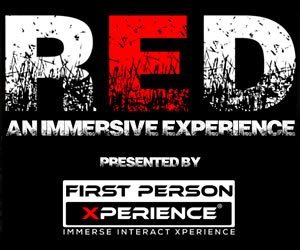 Located in Long Island City
Open today!
Want to know how you would fare in the Apocalypse? Now's your chance to find out! RED is a 75 minute 100% interactive psychological thriller where your decisions matter, because in this show, YOU control how the story ends! Up to 16 guests can explore our 4000 sq ft Apocalyptic set, as you Read More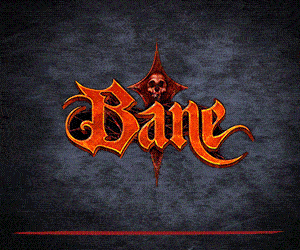 Located in Livingston
Open today!
TEST YOUR BOUNDARIES OF FEAR!!! Looking for the scare of your life? Do you want to have an adrenaline rush unlike any other? Then come and test your boundaries of fear at BANE, NJ's scariest and most interactive haunted attraction. We are now proud to announce that BANE will be located in the Read More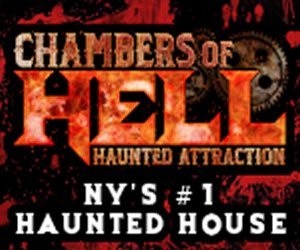 Views:
1,604
Photos:
Rating:
-
Reviews:
0

It's like hearing ghost and murder stories around a campfire, only without the fire and you walk to the actual locations of the stories (but not inside). Unlike other tours, there are pictures and direct quotes that accompany many of the tales. Additionally the tours tend to attract super fun people, and you get to see the beautiful, varied sights of New York City. Lower Manhattan...

Read More

Categories: Ghost Tours

Views:
161,859
Photos:
Rating:
-
Reviews:
0

TEST YOUR BOUNDARIES OF FEAR!!! Looking for the scare of your life? Do you want to have an adrenaline rush unlike any other? Then come and test your boundaries of fear at BANE, NJ's scariest and most interactive haunted attraction. We are now proud to announce that BANE will be located in the old Katherine Gibbs College on Route 10 West in Livingston NJ! BANE has expanded from 17,...

Read More

Categories: Haunted Houses | Zombie Hunts & Shootouts | Escape Games | Not-So-Scary Haunted Houses (Kid Friendly) | Kids Parties | Safe Trick or Treating | Other Events

Views:
1,350
Photos:
Rating:
-
Reviews:
0

Want to know how you would fare in the Apocalypse? Now's your chance to find out! RED is a 75 minute 100% interactive psychological thriller where your decisions matter, because in this show, YOU control how the story ends! Up to 16 guests can explore our 4000 sq ft Apocalyptic set, as you search for the information and equipment you need to survive! Interact with your...

Read More

Categories: Haunted Houses | Theaters & Plays

Haunted Attraction

Zombie Attraction

Farm Attraction

Hayride

Pumpkin Patch

Corn Maze

Escape Game

Ghost Tour

Halloween Party

Other Attraction
Nearby Counties
Nearby Cities