RISE of the Jack O'Lanterns: A Stunning Halloween Display for All Ages
Home » Blog » Long Island's Best Weekend Events, Long Island's Local Halloween Fun Guide, Long Island Haunts: An In Depth Look, Long Island Haunt News, Halloween Headlines
October 5, 2015 By Chris B.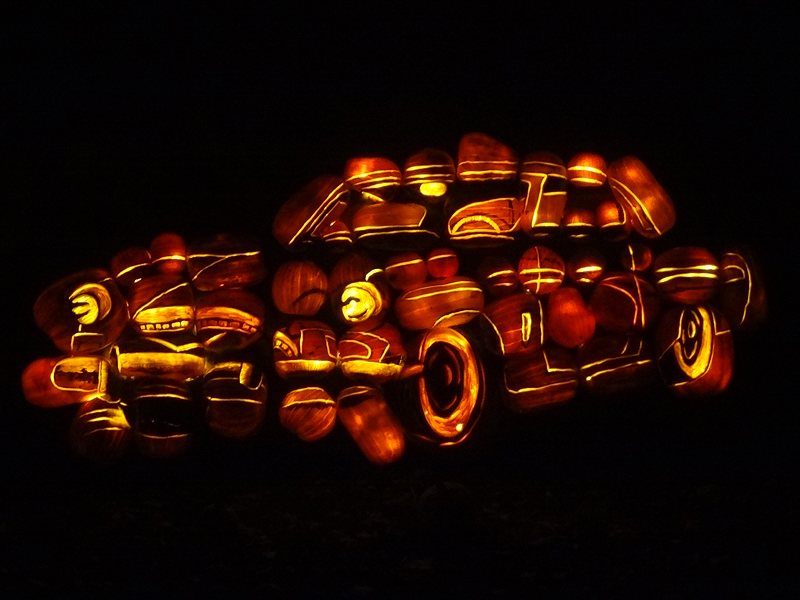 Photo by: Chris Boyle
RISE of the Jack O'Lanterns at Old Westbury Gardens is an off-beat Halloween attraction running throughout the month of October; despite first impressions, this is no haunted attraction, but more an astonishing showing of artistic talent and skill targeted at celebrating the Halloween season.
It features numerous displays of over 5,000 intricately hand-carved Jack O'Lanterns painstakingly crafted from actual pumpkins to reflect a huge variety of characters, locations, and scenes recalling the spirit of All Hallows' Eve while remaining accessible for the entire family; RISE of the Jack O'Lanterns could be called more festive than scary, although there are some spooky elements involved. It's more than worth a look.
Major Highlights
Over 5,000 hand-carved pumpkins reflecting spooky sights, popular culture, and the animal kingdom will leave you in sheer awe of the hard work and artistry the producers of RISE of the Jack O'Lanterns and their staff have put into this attraction. Stroll through the dimly-lit pathways of Old Westbury Gardens and take in the various themed areas and the amazing pumpkin displays, reveling in the lush atmosphere that offers something different for the family for the Halloween season.
Line Queue Entertainment: None, although snacks and souvenirs are available nearby.
Overall Length: You can go at your own pace to take it all in as much as you like; average time is probably between 20-30 minutes
Appropriate For: All ages
Ticket Pricing: Adults, $26; Children 3-12 or Seniors 65+, $22; Children 2 and under, free.
Location and Visibility
Old Westbury Gardens is situated in within a series of back roads; while not difficult to find during the day, map directions or GPS might be recommended for going during the evening; the fact that it is centrally located within Nassau County, but nonetheless a bit off the beaten path, is something the producers of the attraction cite as a plus to its vibe. However, the ample signage and lighting as you reach the location are a big help to guide travelers.
Parking: On-site, free, with attendants to guide you in and out. It gets crowded, however, so drive carefully and watch for pedestrians.
A Deeper Look
Now in their 4th year in New York (they also have locations in California), RISE of the Jack O'Lanterns rents out space annually at Old Westbury Gardens where they set up dazzling haunted displays along the majestic pathways leading throughout the grounds. I've visited the site often during the daytime, but I was quite taken aback by how much of a different beast Old Westbury Gardens is when the sun goes down…especially when confronted by the sights of RISE of the Jack O'Lanterns.
The displays are comprised solely of over 5,000 hand-cut, illuminated Jack O'Lanterns created by pretty much every local artist the producers of the event can get their hands on; the pathways they are situated on maintain a bare minimum of lighting – aside from the Jack O'Lanterns themselves – to help support the mood and to keep the focus on the artwork.
Assembled into seemingly impossible configurations by methods unknown to mortal man, these Jack O'Lantern displays run the gamut from an eerie graveyard inhabited by life-sized skeletons and gravestones; and a plethora of pop culture icons such as Spongebob Squarepants, The Terminator, and The Muppets; and an assortment of dinosaurs and safari animals that have to be seen to be believed.
Due to the short lifespan of the typical pumpkin being what it is, new Jack O'Lanterns are constantly in the process of being created to replace old ones, providing attendees with a different experience each time they go; personally, I was in awe of the sheer amount of work that obviously went into not only creating the massive display and their constant upkeep, but the extensive set up as well; the grounds are littered with well-hidden cables to light everything, and the result is a spectacular and hauntingly beautiful attraction that channels the Halloween season; it will satisfy haunted house seekers while remaining suitable to bring your more squeamish youngsters to as well.
For more info on visiting RISE of the Jack O'Lanterns the Halloween season, including dates & times, photos, videos, and reviews from fellow Haunt Seekers, be sure to check out their profile page!
Photo Gallery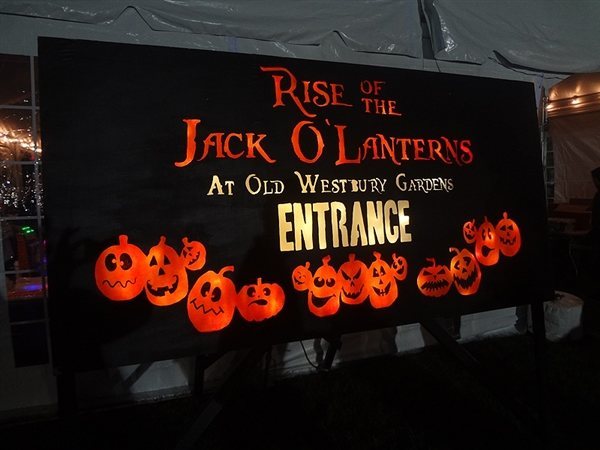 Source: Chris Boyle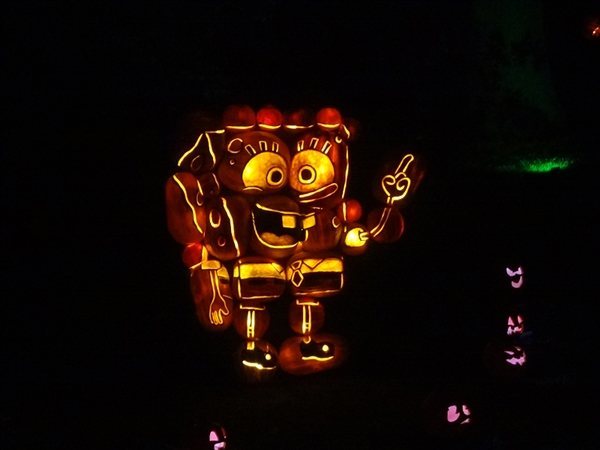 Source: Chris Boyle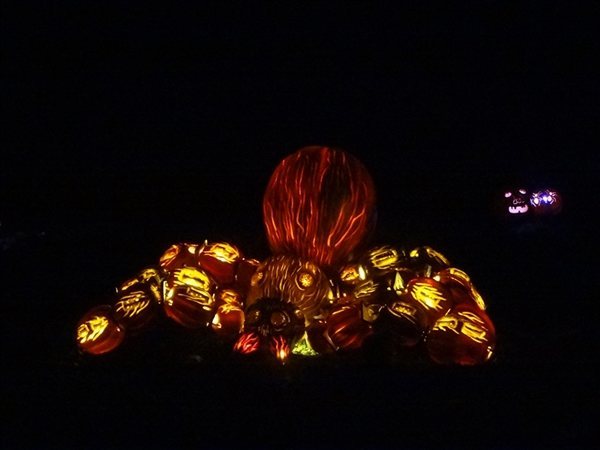 Source: Chris Boyle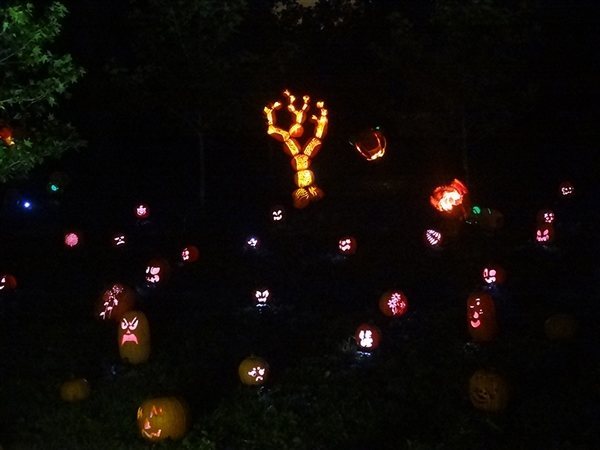 Source: Chris Boyle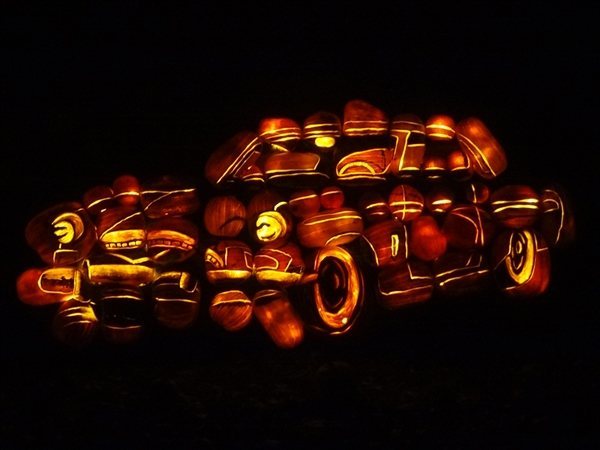 Source: Chris Boyle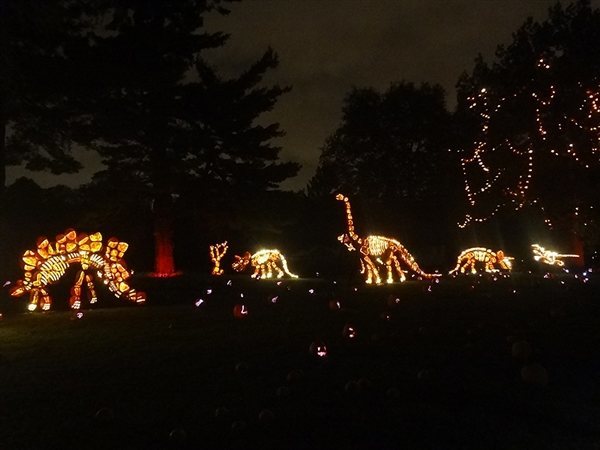 Source: Chris Boyle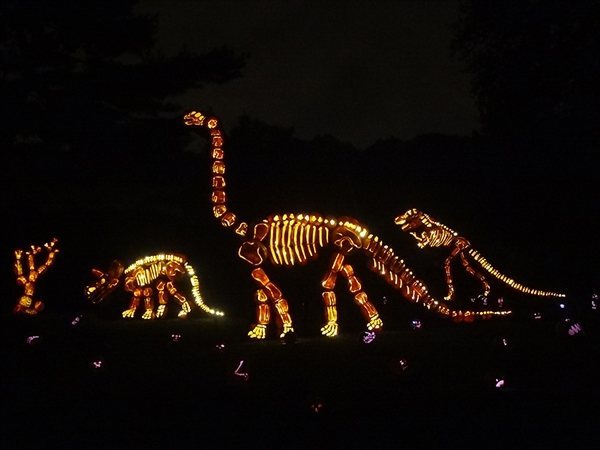 Source: Chris Boyle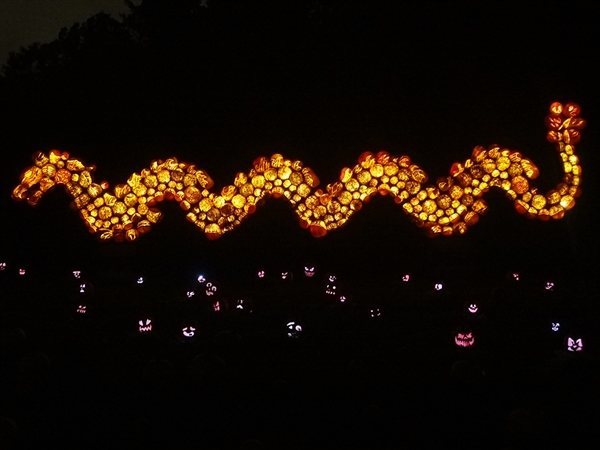 Source: Chris Boyle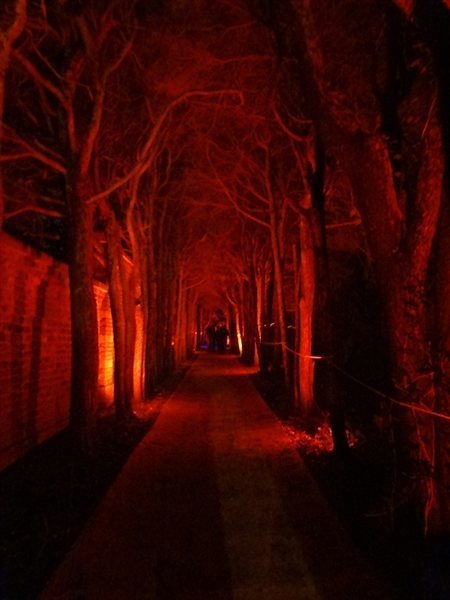 Source: Chris Boyle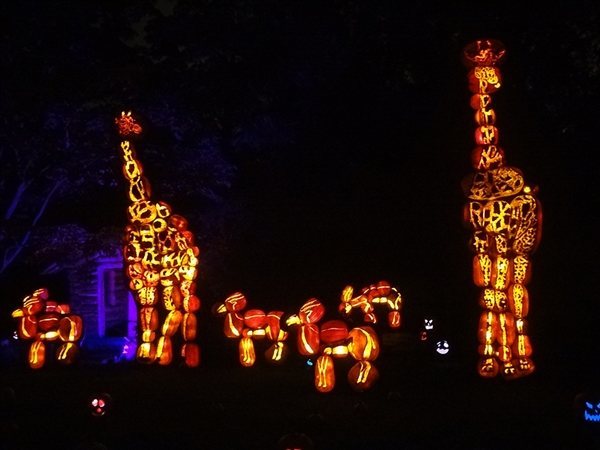 Source: Chris Boyle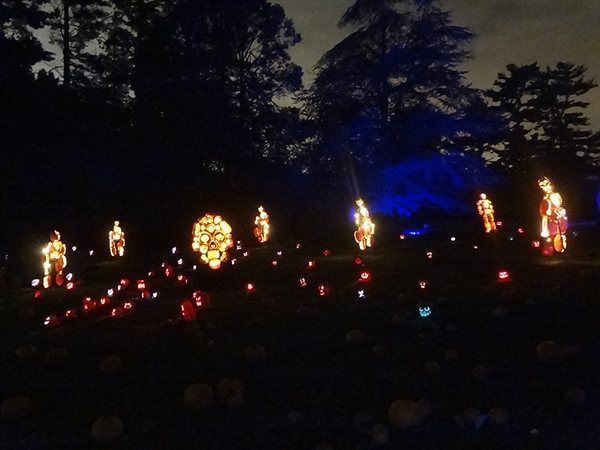 Source: Chris Boyle