HorseAbility's Haunted Hay Barn: An Engaging and Enthralling Haunted Experience
Home » Blog » Long Island's Best Weekend Events, Long Island's Local Halloween Fun Guide, Long Island Haunts: An In Depth Look, Long Island Haunt News, Halloween Headlines
October 19, 2015 By Christian A.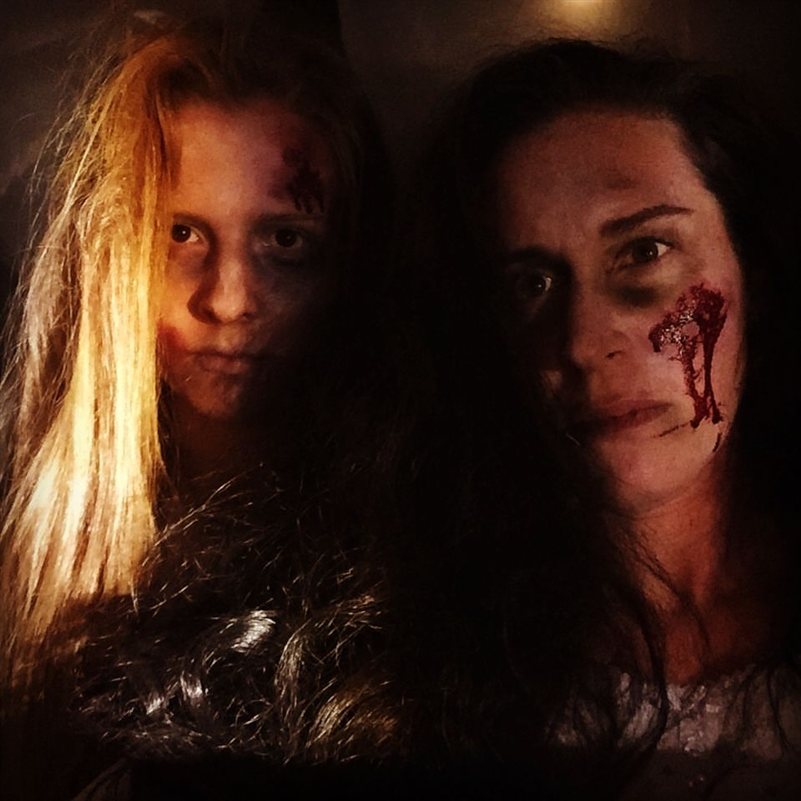 Photo by:
HorseAbility
For most of the year HorseAbility is a non-profit organization dedicated to helping children, adults, and families with special needs through therapeutic riding programs and hippotherapy. During the summer the program acts as a day camp, but come October something spooky takes hold over the normally tranquil barn. Sinister spirits now occupy the old building, and it would seem some of the residents have been driven quite mad!
Major Highlights
The actors at HorseAbility are all very engaging and responsive to the reactions of the crowd, fostering a rather immersive experience. Outside of the haunt itself, a very energetic off-kilter clown does a fantastic job of keeping the crowd entertained.
Line Queue Entertainment: The clown regularly appears near the line, interacting with the audience and chasing after victims as they exit the haunt. If you look into the window of the building behind the line you may also see a ghastly spirit slowly swaying back and forth.
Overall Length: 10-15 minutes
Appropriate For: Recommended for ages 10 and up, may be too intense for some children.
Ticket Pricing: $13
Location and Visibility: Located at the HorseAbility Center for Equine Facilitated Programs on the SUNY Old Westbury campus. There are signs leading to the Hay Barn, but the campus is large and the signs can be hard to see at night so you may want to drive slowly.
Parking: Free parking is available next to the barn. There is also parking available on the main campus, with a free shuttle bus to take visitors to and from the haunt.
A Deeper Look
Though it is only in its second year, HorseAbility's Haunted Hay Barn is already providing excellent scares through its combination of dedicated actors and professional-quality sets. Even before reaching the barn, the long trail and wide open fields leading to the haunt create an eerie feeling on a dark autumn night; by the time you make it to the dimly lit barn you may find yourself losing your nerve. Should the screams of guests as they enter or the sight of them fleeing in terror as they exit not dissuade you from going in, you will find inside a frightening experience fueled by truly captivating monsters and psychopaths within.
You will first meet a fairly friendly gravedigger who may be so kind as to offer you a place to lie down and rest for a while… or an eternity. Should you choose not to remain in his cemetery, he'll likely let you through to the rest of the haunt, which soon turns into a rundown psychiatric center. The patients here are clearly need psychological help, though it does not seem they are receiving very much of it from the hospital. Some of them may even try to touch you or hand you a small keepsake from the center—a notable deviation from most haunted houses, which maintain a strict no-touching policy. Anyone who is sensitive about their personal space being intruded upon should be warned that it will likely happen here, and while it won't amount to much more than a brush or a tap, the creepy patients at HorseAbility are quite adept at unsettling visitors with minimal contact.
Forging on from psych center, you will happen upon many more scenes and crazed individuals, including pirates, clowns, the undead, and a weirdly charming Beetlejuice. Each set is expertly designed, filled with intricate details to engross you with every experience as you progress through the barn, and the actors are uniquely engaging. Rather than sticking to a script or simply shrieking at passersby, a number of them will speak with patrons directly and react accordingly to each guest's response. You never know when a seemingly amiable ghost will suddenly become menacing, but you can count on a plethora of scares coming from every direction.
HorseAbility has crafted an incredibly intricate, frightening, and bewitching haunt in what is only the production's sophomore year, and one that surely should not be missed by any Halloween lover brave enough to enter. The actors provide a fantastic interactive experience and there are frights around nearly every corner; of course we don't want to spoil all the fun by revealing where every spook and ghoul is lurking. Rest assured, you will find plenty of reasons to scream in terror at the old haunted barn.
For more info on visiting HorseAbility's Haunted Hay Barn this Halloween season, including dates and times, photos, and reviews from fellow Haunt Seekers, be sure to check out their profile page!
Photo Gallery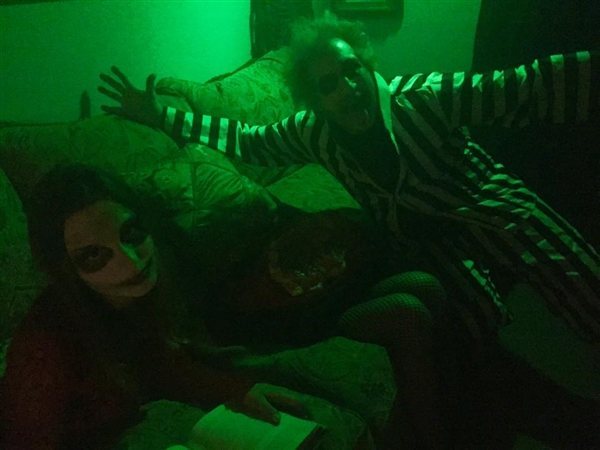 Source: HorseAbility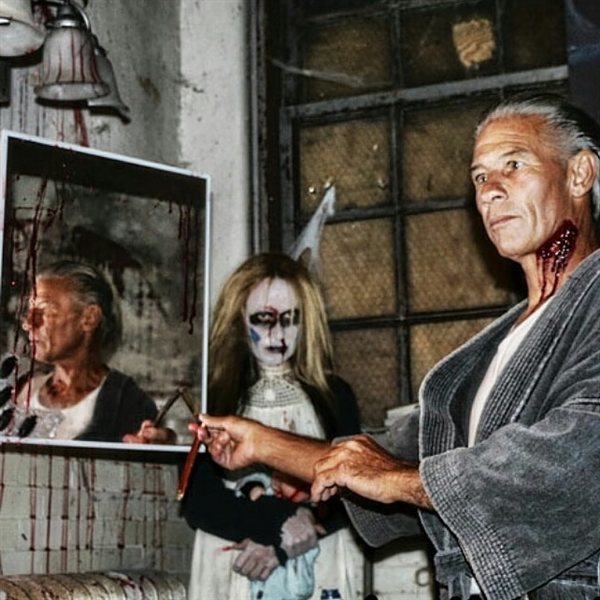 Source: HorseAbility