Don't Miss Out on the Terror that Awaits this Halloween Season at Deepwells Haunted Mansion!
Home » Blog » Long Island Haunts: An In Depth Look
October 6, 2018 By Haunt News & Press Releases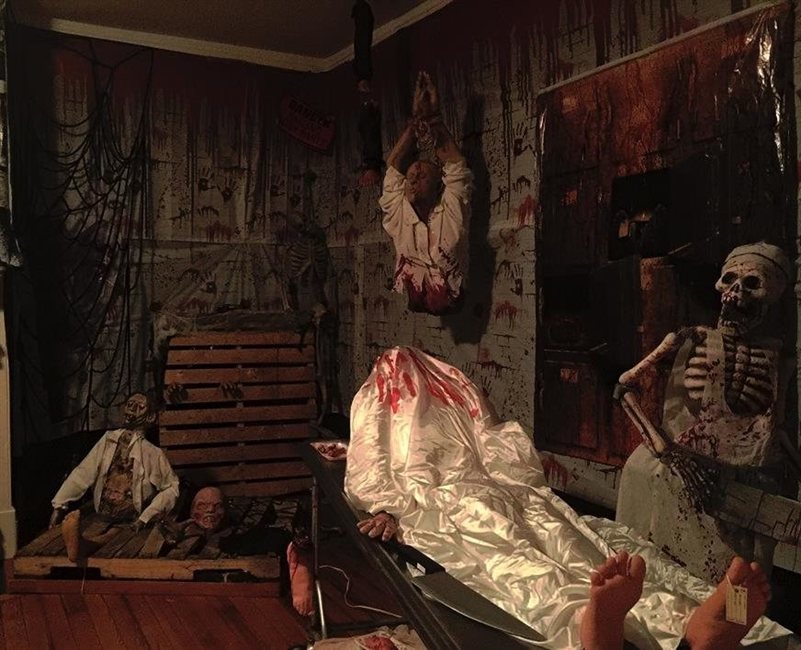 LIHauntedHouses.com recently sat down with Denise Davis of Deepwells Haunted Mansion, to discuss what's new at the haunt for the 2018 Halloween Season! Located in Saint James, this haunted attraction is sure to get your blood flowing during the spookiest time of year!
What's new at Deepwells Haunted Mansion for 2018? Do you have any new rides, attractions, or special features that Haunt Seekers should know about?
Deepwells Haunted Mansion welcomes you into their all new Dead & Breakfast. Where you can Rest In Peace! Or can you? The attraction will have lots of entertainment this year, while you wait to enter the mansion - After you buy your tickets, You may roam about the tent and grounds. No need to worry about standing in line- Get a bite to eat from our food vendors, watch some horror films on the big outdoor screen, Get your photo taken, buy some t-shirts, listen to Joe the ghost hunter talk about the true spirits that reside at Deepwells year-round! All this can be done as you listen for your group number to be called.
What are you most excited about for the 2018 Halloween Season?
Deepwells Haunted Mansion welcomes you into their all new Dead & Breakfast. Where guests check in ... but never check out! Our head Bellhop will greet you at the door where you will be transported back in time to the 19th century. He will escort you to the hotel lobby to check in and receive your key. Don't lose your key! If you do, you will be trapped in the mansion for eternity ??...... like the rest of the spirits and inhabitants of Deepwells. They all want out! So guard your key as you tour room after room. Your key is your exit ticket to the outside world!-- If they get your key, they get out and you stay in!!
What differentiates Deepwells Haunted Mansion from other local haunts in Long Island?
Historical Deepwells Mansion- circa 1845, was originally built for the Smith Family of Smithtown. Its Greek Revival architecture and historic history, adds a unique ambiance to our haunted event. The real spirits and entities that reside in Deepwells year round push your haunted experience to the next level. Did you see a 'real' ghost , or was it part of the attraction, one never knows! This haunt is extremely unique. It's all envisioned, created and executed by dedication (twisted) volunteers. As you walk through each room and hallway, if the spirit allow you to stay long enough-- and you can control your nerves, you will see that the Detail in every room rivals that of any other haunts out there. There is no other haunt like us on long island! Come see for yourself!