You Know You're Addicted to Halloween When...
Home » Blog » Halloween's Hottest Trends, Scary-Good DIY Ideas, Halloween Headlines
November 28, 2017 By Cait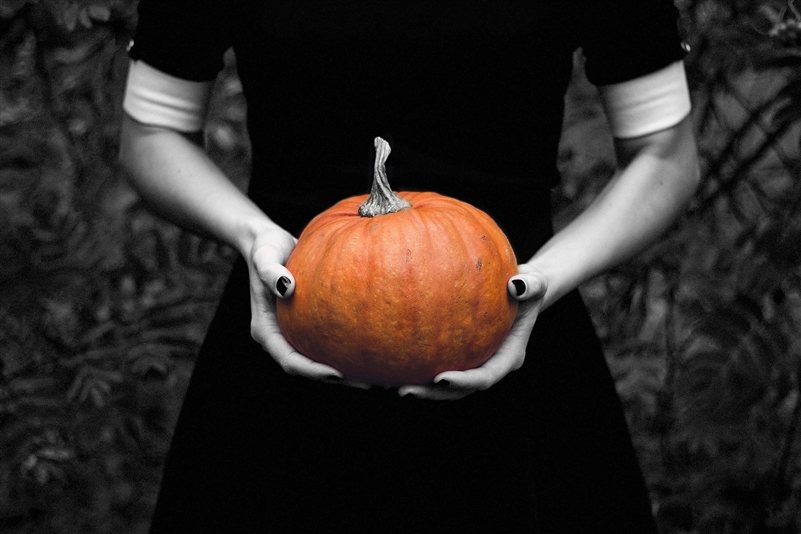 Are You Ready for It to Be October Again? You Might Be Addicted to Halloween.
Photo by:
Barbara A Lane, via Pixabay.
There's loving Halloween, and then there is loving Halloween. If you fall into the latter camp, then you definitely know the difference. Halloween isn't just a holiday to you, it's a season, and if you're addicted to the spookiest holiday of the year, then you already know that.
Not sure if you're a Halloween Addict? Here are some of the telltale signs:
(As stated above) Halloween isn't just a holiday, it's

a season

. You start getting ready in September, and the party keeps on going well into November.


You build, craft, and DIY your own Halloween decorations and costume each year, and the results are always mind-blowingly impressive.


Your dog's Halloween costume is better than that of most of the trick or treaters you've seen come by this year.


You're the first one in line on November 1st at big box retailers to score that sweet, sweet Halloween Clearance.


Trick or Treaters across town know that your home is "The Good House", and that you always give out awesome treats.


Seeing Christmas merchandise in stores before Halloween fills you with cranky rage, not holiday cheer each year, and you wish Santa would cool it with the holiday creep.


You start planning your Halloween costume for next year every November.


You host your very own "home haunt" haunted house at your house, and the neighborhood kids are equally impressed and terrified of your house each holiday.


You procrastinate with taking down your Halloween decor, telling yourself that "next week is the week they'll come down" until Thanksgiving morning, when you realize your extended family is showing up and your house is covered in skulls and cobwebs (ok, we may be speaking from experience on this one).


You start your Halloween shopping as early as possible each September.


You won't live in HOA Neighborhoods, because you know that their silly lawn decor rules are just gonna ruin it for you.


Watching "Nightmare Before Christmas" is a Christmas ritual for you each year, and the only way to get you into the holiday spirit post-Halloween.


You get the "Halloween Has Come & Gone" Blues on November 1st each year.


You like visiting haunted houses during the other 11 months of the year, because the lines are shorter but the scares are just as big.


You Know You're Addicted to Halloween When: You can't help but check out a "Halloween Addict" Checklist you saw on Facebook, to double check and confirm that you've got all the telltale signs of being addicted to the holiday!
Are You Addicted to Halloween? What Makes You Love Halloween So Much?
Let Us Know in the Comments Below!