Yaphank Trail of Terror's 2016 Haunt Owner Interview with LIHauntedHouses.com
Home » Blog » Long Island Haunts: An In Depth Look
June 1, 2016 By Haunt News & Press Releases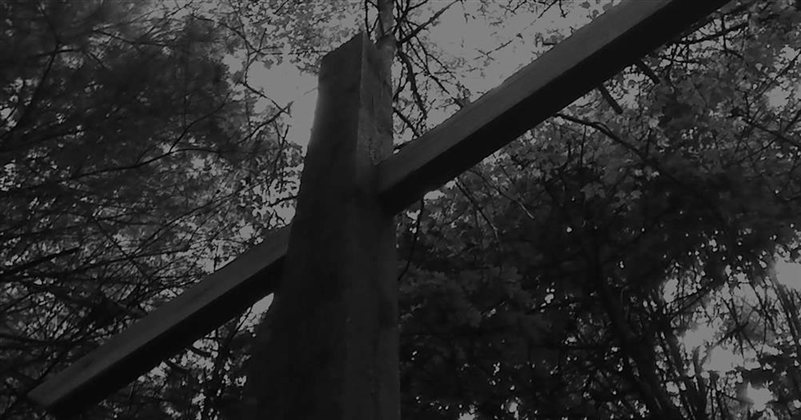 Yaphank Trail of Terror
Photo by: LIHauntedHouses.com
LIHauntedHouses.com recently sat down with Bobby Rabbitt of Yaphank Trail of Terror, to discuss what's new at Yaphank Trail of Terror for the 2016 Halloween Season! Located in Yaphank, New York, Yaphank Trail of Terror prepares each year to give their visitors a terrifying experience that they'll never forget - no matter how hard they try to! The trail is located on Main Street and gives local thrill-seekers the Halloween experience they're in search for during the spooky season.
A guide will lead your group along the trail, but this will not stop the creatures awaiting from showing themselves! Be prepared as you wander through the dark woods because you will then be faced with a haunted maze. This time, journeying through without your guide leading the way. The choice is yours as you reach different paths, up to you and your friends to find the right way out to escape the maze - that is, if you ever find the right path to take!
What's new at Yaphank Trail of Terror for 2016? Do you have any new rides, attractions, or special features that Haunt Seekers should know about?
There's actually going to be a few new scenes and we've moved around some of the classic ones to different spots along the trail. In addition we're going to be adding a few new extra activities that victims can partake in before or after they walk the trail. We'll still have our bonfire, concession stand and human hamster ball track but we're going to add a few more. Some will be free others will be a nominal charge.
What are you most excited about for the 2016 Halloween Season?
This year we are adding another weekend for a total of 8 nights and we're also going to be adding a not so spooky ghost haunt for kids on the second and fourth Saturdays from 5:00pm-6:30pm.
What differentiates Yaphank Trail of Terror from other local haunts in Long Island?
The Yaphank Trail of Terror is a not for profit fundraiser for the Yaphank Presbyterian Church and is staffed and run completely by volunteers. We also are more than just a haunted trail with our concession stand, bonfire, inflatable human hamster ball track and other exciting activities. People have had a blast and never even walked the trail.

How long has Yaphank Trail of Terror been in business? Can you tell us a bit more about Yaphank Trail of Terror's history?
The current incarnation of the Trail of Terror will only be entering it's fourth year. There have been other haunts at this church dating back to the mid 1990's. In 2003 and 2004 the first production using the Trail of Terror name was created. The church went in a new direction in 2005 and after a few years of dwindling customers and profits the haunted attraction at the church closed in 2009. Being the creator and director of the first Trail of Terror in 2003, I wanted to come back to "restart" the Trail in 2013 and I've been doing it ever since.
How long is a typical haunt experience at Yaphank Trail of Terror from start to finish?
Once you enter the trail in your haunted guide-led group it takes between 10-15 minutes to complete the full trail.
On a scale from 1 to 10, how scary would you say Yaphank Trail of Terror is? Why?
Overall we're about a 7 or 8. We're not a typical blood and guts trail. We're more of a psychologically scary trail. When planning out the trail we think about what scares people most about being in a pitch black woods at night and create scenes with that in mind.
Does Yaphank Trail of Terror's property have any real haunted history? Do you have a spooky encounter you'd like to share?
The Yaphank Trail of Terror is located on the grounds of the Yaphank Presbyterian church which was built in 1851 and back then cemeteries were located on the grounds of the churches. The eastern side of our parking lost is a cemetery with graves dating to the late 1800's. Some people last year thought it was a decorative cemetery we created for the trail and took pictures in there but it's actually a real cemetery.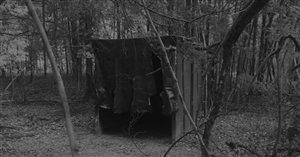 What inspired you to open up a haunted attraction? What's your favorite part of the business?
I started as an actor from 2000-2002 when it was known as the Tales of the Haunted Forest. In 2003 they asked me to run it and I changed the whole complexion of the Trail making it darker, scarier and catering more to teens and adults than children and young teens. My favorite part of the business is talking with the people on the waiting line and seeing how nervous they were and then speaking with people who just came out and were sitting by the bonfire. It's great to hear what they liked but also what they didn't so we can take that into account when planning the next years trail.
How has new technology (i.e. animatronics, special props, etc) helped you to enhance Yaphank Trail of Terror?
We are a bare bones, low low low budget production. We don't use animatronics or special effects. We have a dirt trail that goes through a dark woods. That alone would scare most people but when we add actors and 6 or 7 strategic scenes throughout the woods it makes it that much more scary.
Can Yaphank Trail of Terror accommodate large groups? How many people can experience Yaphank Trail of Terror together as a group?
Being that we don't let people walk the trail on their own, we have haunted guide-led groups through the trail, we usually cap the individual groups at 8 people. We do try to accommodate larger groups if they don't want to split into two smaller groups but once the group gets above 8 people it stretches out along the trail and those in the back don't get the same experience those in the front do.
Does Yaphank Trail of Terror offer any special deals, discounts, or coupons?
We offer a coupon on this site. You don't even have to print it out you just have to show us on your phone. It's a $1 off per person. We are only $10 to walk the trail to begin with so taking that $1 off makes us a huge bargain in the Haunting business.
Anything else you'd like to let us know about Yaphank Trail of Terror?
Unfortunately we are at the mercy of the weather so we are a dry only event. But if you aren't sure if we're open on a particular night you can always visit our website and we'll have our status on the welcome page.
Yaphank Trail of Terror is thrilled to open their doors for the 2016 Halloween Season and are prepping ahead of time to assure your appetite for fright is satisfied!