WWE's Nikki & Brie Bella Haunt Jimmy Fallon as 'The Shining' Twins
Home » Blog » LIHauntedHouses.com News and Updates
October 27, 2018 By Wendy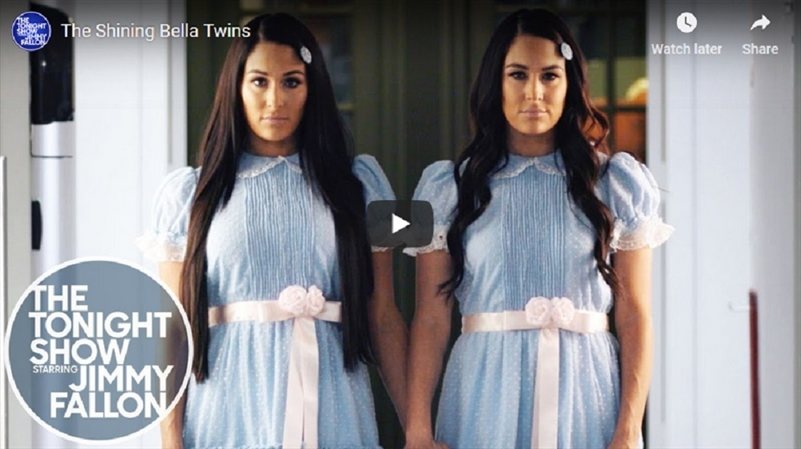 'The Shining' Bella Twins
Photo by:
The Tonight Show Starring Jimmy Fallon
WWE's Nikki and Brie Bella came out to play with Jimmy Fallon, but not in their wrestling attire but as the creepy twin girls from Stanley Kubrick's The Shining. The spooky moment is played out with Fallon coming out of his dressing room to a hauntingly quiet hall with no one around until he sights The Shining Bella twins down the hallway calling out: "Come play with us, Jimmy."
The Bella Twins are out promoting WWE EVOLUTION, the all-female-pay-per-view event happening this Sunday at Nassau Veterans Memorial Coliseum in Uniondale, New York. Nikki Bella faces Ronda Rousey for RAW Women's Championship.
Let us know in the comments below if you want to "Come play with us" at the haunted attractions this Halloween season!