Don't Miss Out on New York's First Survival Horror Escape House - 'DYSTOPIA' at NYZ Apocalypse!
Home » Blog » Long Island's Best Weekend Events, Long Island Haunt News
March 14, 2017 By Chelsea T.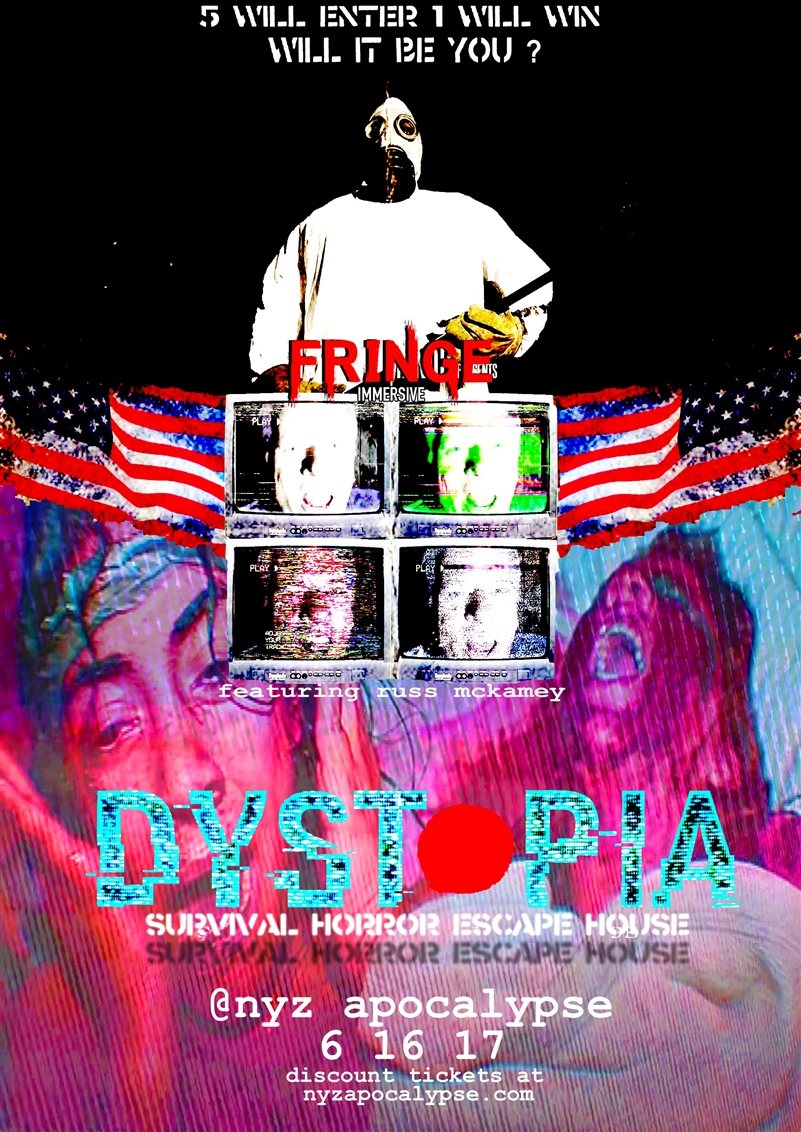 Photo by: NYZ Apocalypse
An event like no other is coming to NYZ Apocalypse in Deer Park - the first Survival Horror Escape House to come to New York! 'DYSTOPIA' will take place on Friday, June 16th, the one-night event will take thrill seekers through an apocalyptic simulation set in the future where TV game shows are government sanctioned and a way to reduce the population.
The experience is based off the Richard Bachman story "The Running Man" and horror film favorites like Saw, Hostel and The Belko Experiment. Guests will enter a world run overrun by corporatism, greed and fear and they must eliminate their group members until only one is left.
NYZ and Fringe Immersive have been creating new and unique forms of immersive and interactive entertainment for the masses since July, 2016 and they plan on continuing to add to their library of survival action, horror and sci fi experiences.
The event is for those 18 and older only, as guests will simulate torture techniques, place themselves in embarrassing situations and have to overcome social interactions to move from room to room. Each group must have a total of five people.
Marketing Director of NYZ Apocalypse and creator of DYSTOPIA, Will Puntarich, said "We wanted to take the concept of an escape room and make it fill a whole attraction but we didn't want you to just solve puzzles and work together to escape. We want you do make hard decisions, compete, sacrifice friends and strangers alike and save yourself. That's real horror, that's reality because when the chips are down, all that bleeding heart stuff dies. Saving yourself is the main goal here"
Note: This experience is not suggested for anyone under the age of 18 but with parental consent, ages 16 and up can attend.
Click here to purchase your DYSTOPIA tickets in advance!