Suffolk Theater to Debut A New Production From The Producers of Tony & Tina's Wedding: The Zombie Wedding!
Home » Blog » Press Releases
March 31, 2016 By Chelsea T.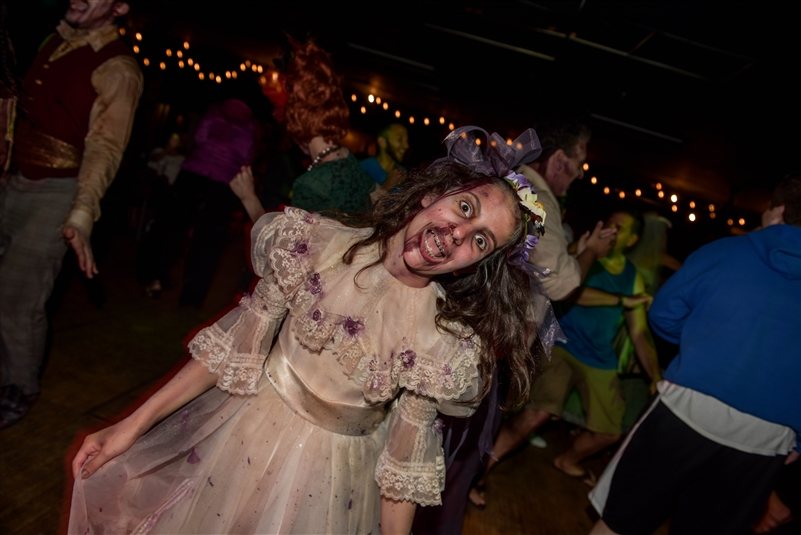 Zombie Wedding, An Interactive Theater Hit
Photo by:
The Suffolk Theater
Riverhead, NY – On April 2, The Suffolk Theater in Riverhead, NY will present a new production from the producers of the smash long-running off Broadway hit TONY & TINA'S WEDDING with new characters who are slightly "walking wed" – THE ZOMBIE WEDDING.
Produced by Joe Corcoran, THE ZOMBIE WEDDING follows bride Ashley Morgan and Zombie groom Zack Porter – a couple who were engaged before Zack got bit during the Zombie Apocolypse – and Ashley still couldn't cancel her dream wedding to the love of her life. She believes in true love with all of her heart, and while his heart is not beating fully – he does as well. She has the brains… he has the charm… together it's mayhem.
One of the longest running theatrical productions in NYC history, TONY & TINA'S WEDDING created a new interactive genre in off-Broadway Theater which was immersive – the audience was part of the play and the characters interacted with the audience as the story unfolded around them. With free pre-show zombie makeovers for the crowd and walking wed surrounding all of the audience members, The Zombie Wedding is an equally interactive experience… just be careful not to get bit.
According to Suffolk Theater General & Artistic Director Daniel Binderman, "we loved TONY & TINA when it was here. And we love Zombies, The Walking Dead, and live interactive theater… when Joe Corcoran told me that he had a TONY & TINA style play – from the original producers – and that it involved Zombies, we couldn't resist. It's just an infectious idea…"
The Zombie Wedding
April 2, 2016
The Suffolk Theater, Riverhead, NY
Tickets: $45.00 ($35.00 with student id) - www.suffolktheater.com or 631-727-4343
Mention NYZ Apocalypse and Walking Wed to get 50% off if you order tickets by phone!