The Rise of Shock Theater
Home » Blog » Press Releases, Long Island Haunt News
February 20, 2018 By Haunt News & Press Releases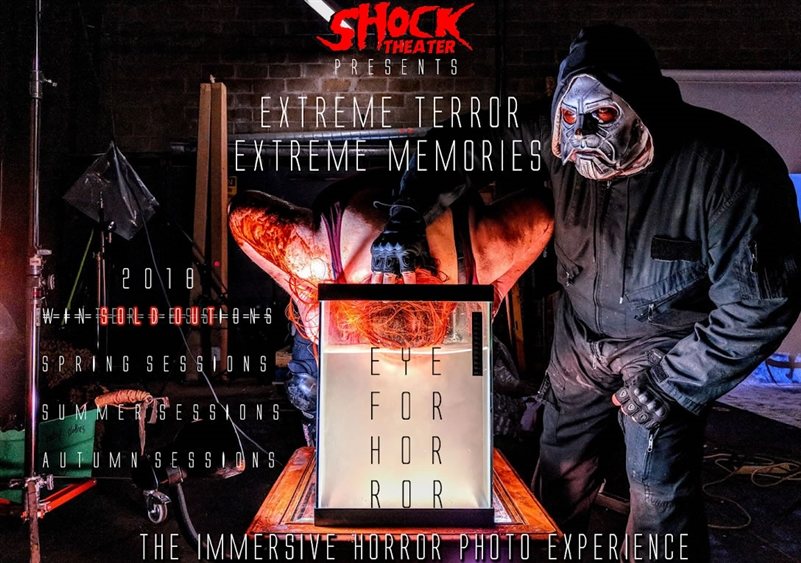 Taking over for the now defunct NYZ Apocalypse, Shock Theater, formally known as Fringe Immersive, Fringe Media Inc, plans on bringing to Long Island a new wave of immersive, interactive horror experiences for adults ages 18 and older.
The 450 Commack Road location will no longer be in use pushing creators to use more real environments to immerse guests.
These horror shows take haunted houses to a whole new level of entertainment and you can only expect to see the best immersive horror coming from Shock Theater.
Their latest show EYE FOR HORROR is a hybrid horror experience and photo shoot. Guests are put through the ringer for the right shot and if they survive this movie like tour, they get a video and prints of the photos after.
EYE FOR HORROR is currently sold out for the month of March and tickets will go on sale for its Spring Sessions end of March.
For more information, contact Shock Theater directly through their Facebook page.
www.facebook.com/shocktheatreny
Photo Gallery