The Loving Dead Returning to NYZ Apocalypse this Valentine's Day
Home » Blog » Long Island's Best Weekend Events, Long Island Haunt News
February 3, 2017 By Chelsea T.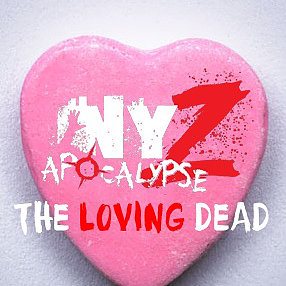 Photo by NYZ Apocalypse
Photo by:
NYZapocalypse.com
The Loving Dead Valentine's Day event is returning to NYZ Apocalypse in Deer Park. The special event will take place on Saturday, February 11th from 5-10 PM and one $50 ticket is good for two people - what a steal!
The love bug has taken over the zombies at NYZ and it will be your task to take them out. They're not only in search of blood, but for love, too. You and your date will be at risk to turning into one of the undead if you fail to stop the hordes surrounding you.
Give your Valentine a date night they're sure to remember, all while getting your horror fix, even long after the Halloween Season has come to an end!
Click here to purchase your tickets today and check out the video below to see what you're in for!