Long Islanders Proud of Halloween Hero Cop Who Stopped Terrorist Attack in NYC
Home » Blog » LIHauntedHouses.com News and Updates, Long Island Haunt News, Halloween Headlines
November 2, 2017 By Chelsea T.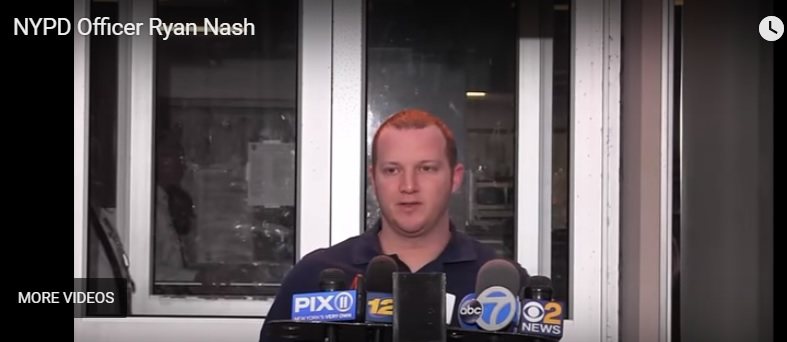 NYPD Officer Ryan Nash Speaking About Tuesday's Terrorist Attack
Photo by:
DNAinfo New York via YouTube
NYPD Officer Ryan Nash of Medford was out on a routine call on Tuesday when he was suddenly face to face with a terrorist. 28-year-old Nash, who is stationed in the 1st Precinct, stopped the killing spree by shooting Sayfullo Saipov near Stuyvesant High School.
Saipov had just committed the worst massacre New York City has seen in years, using a Home Depot rental truck to plow down pedestrians on a bike path, killing eight. According to the New York Post, Nash was at Chamber and West Streets when he stopped the terrorist, who had a drivers license that showed he resided in Tampa, Florida.
After using the rental truck as a weapon, Saipov whipped out what looked to be two guns, but ended up being a pellet gun and a paintball gun. While running from the truck, cars honked their horns, and Nash chased the suspect, drew his weapon and opened fire.
Nash has been on the job for over five years, and has more than 50 arrests to his credit. He was taken to Bellevue Hospital after the take down to be treated for ringing in his ears.