Extreme Haunted House in NY Has Show Shut Down For Being Too Realistic
Home » Blog » Press Releases
October 31, 2019 By Haunt News & Press Releases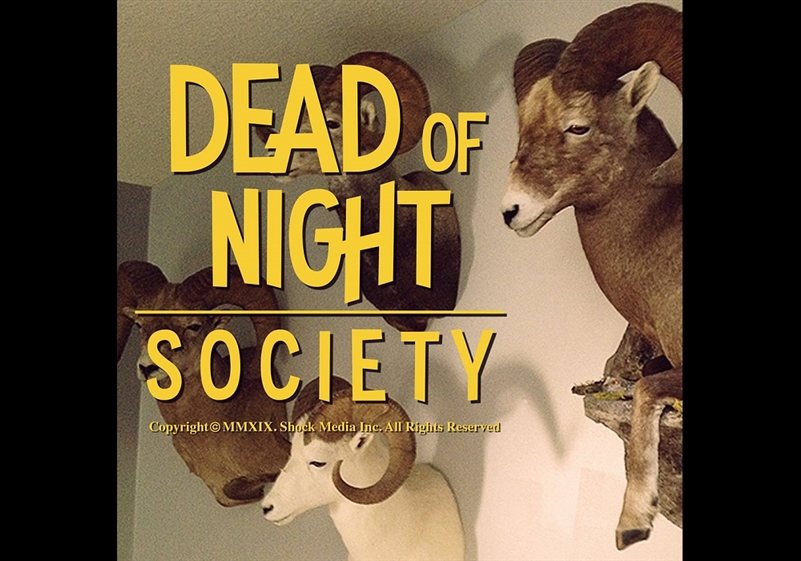 Photo by: Shock Theater
Hauppauge, NY - Oct. 29, 2019 - SHOCK THEATER is known for being controversial, mysterious, and for creating horror shows with off-putting themes. They're regarded as the McKamey Manor of NY and have even worked with Russ McKamey before who is making the news again for his well-known torture experience he calls a "haunted house". Extreme haunts are nothing new and have only grown in recent years and Shock Theater is credited with creating one of the most extreme horror shows in the nation with their Dead of Night experience that was banned in 2015 due to a legal battle with a local man genuinely suing to get his soul back from the creators. (See link here)
Today on Halloween, a day before opening, the venue, Chamber of Horrors NY has decided that Shock Theater's Nov 2nd Dead of Night experience would be banned due to themes about human trafficking, extreme physical contact, and content out of a snuff film.

This happened after a conservative news site had written a lengthy article about extreme haunted houses needing to be restricted or banned outright. At the moment there is significant push back to these types of horror attractions thanks to Russ McKamey, Blackout and Dead of Night(See link here)
The experience in question is Dead of Night: Society an interactive horror show about elite members of a wealthy family who participate in satanic rituals, drug abuse, cannibalism and the reported theme of human trafficking of sex slaves. The haunted house itself has a history of depicting real life terror themes for adults ages 18 and up.
Themes of experiences vary from your traditional 80s slasher film scenario to topics like Surviving a police state, witnessing elite occultist rituals, real government mind control programs like MK ULTRA and living within a dystopian politically correct society. Shock Theater simulates horror themed situations and documents the reactions of willing participants in the experience.

Shock Theater made national news in August of 2019 after a leaked photo was posted on Twitter of a flier saying "Death camps for Trump supporters now!" with additional creepy artwork incorporated into the design. Shock Theater claims the flier was a prop for a commercial they shot in July of this year. The theater group received death threats even after explaining the context of the show to those upset by the flier art and even NY Congressman Lee Zeldin got involved to call the group out after he made unproven claims that the fliers appeared on his staff member's houses and cars. No authorities or residents in Patchogue knew where the fliers were posted and most people asked say they never saw them at all. (See link here)

Angry emails have been pouring into the inbox of Robert Frankenberg, GM of Chamber of Horrors NY, when asked for comment; he had this to say: "We have a history with Shock Theater and the people who create in that group. Dead of Night was created by them and started in this very location when Chamber opened in 2013. After the rehearsal of one of the shows and the emails from those concerned, we have spoken with the creators about the possibility of toning Dead of Night: Society down and altering the theme a bit, Shock Theater only rented the space from us and have decided that rather than tone themselves down and self-censor, the show would just not happen. Dead of Night: The Game on November 1st is still happening and selling tickets quickly"

Liam Wallace, Marketing Director of Shock Theater also responded saying "Our aim is always to provoke conversation, even in the most trying of times and to preserve freedom of speech and expression absolutely. Shock Theater wants to remind everyone and anyone that our experiences are for adults only, situations and themes are extreme, violent and horrific and are unapologetic about being honest. To complain about a horror experience that advocates ending human trafficking by putting real people through something that actually happens in a safe and controlled environment to prove a point is the real sin here. We refuse to censor ourselves for the morals and feelings of people who have the thinnest of skin. Horror is not a politically correct avenue and never has been. Horror is a mirror we hold up to ourselves to see our darkest sides that need to be overcome."

Dead of Night is still to open on Friday, November 1st, 7pm at Chamber of Horrors NY with The Game; an immersive horror experience where willing participants are contestants on a 90's themed kids game show that transports them to intense, horrifying worlds and scenes they have to survive and eliminate each other to win. Tickets can be bought on Chamber of Horrors NY website and on EventBrite.com.
###