Experience Unknown: A 5D Horror Theatrical Show Coming to The Cradle of Aviation!
Home » Blog » Long Island's Best Weekend Events, LIHauntedHouses.com News and Updates, Long Island Haunt News
August 30, 2017 By Chelsea T.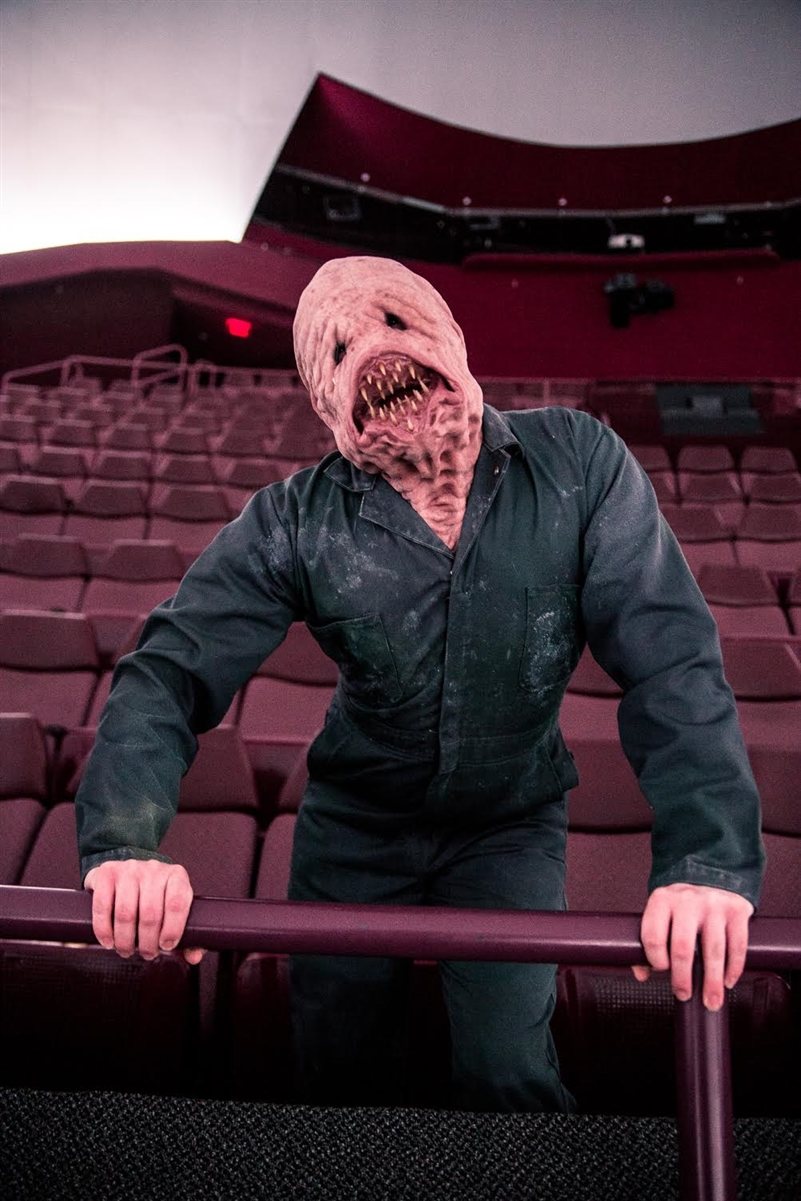 August 30th, 2017 - Garden City, NY - This September New York is getting a new dose of fear!
Retro Souls Entertainment LLC has teamed up with the Cradle Of Aviation in Garden City, NY to produce an event unlike any other on Long Island. The 100,000 square foot museum will be transformed into a government facility where the event's main villain "The Doctor" is performing unusual experiments on anyone unlucky enough to secure a ticket to this experience.
"There are so many devoted horror fans in the world including myself that we wanted to create an event and experience that would really take your typical haunted house to the next level" was quoted by Robert Frankenberg, one of the events co-creators. He has gone on record as telling guests they should be prepared to be interrogated, forced to walk through claustrophobic spaces with intense sound and lighting and of course enjoy the show.
Guests will experience being quarantined, patted down, thrown into a laboratory where the monsters have taken over and of course bear witness to what Tony Noto the other co-creator describes as a "5D Horror Show" completely dedicated to the gore and humor of 80's Horror Movies. The show is hosted inside the Cradle's state of the art 300 person Dome Theater. The theater boasts an incredible lighting system, full planetarium set up and Tony informed us the characters actually jump off the screen and into the audience.
The final section of the show is perhaps the most unique one. When guests exit the 5D Horror Show inside the dome theater they have unlimited access until midnight to the 80's Arcade Exhibit full of arcade games all free to play. To top that they are also offering a cash bar. "You can drink a beer or have a glass of wine and play Donkey Kong or Pacman. You see Halloween is a reason for all of us misfits to be normal in the eyes of the world for one night. It is an evening to wave our freak flag high and be a kid again " Robert said.
Tickets are available here, along with more info about the show. If you are looking for your chance to see what it would be like to be in a REAL HORROR MOVIE get your tickets today for this one night horror extravaganza!
Event Information:
Date: Saturday, September 30th
Showing Times: 7:00 PM | 9:00 PM
Address: Cradle of Aviation | Charles Lindbergh Blvd., Garden City, NY 11530
Press Representative: Robert Frankenberg
Event Managers / Producers: Robert Frankenberg & Tony Noto
Contact Number: 631-905-6307
Contact Email Address: RetroSoulsNY@gmail.com
Event Website: www.LiveHorrorShow.com
For Press Passes Email: RetroSoulsNY@gmail.com