Dunkin' Celebrates Halloween With Spider Donut
Home » Blog » Halloween Headlines
October 21, 2019 By Haunt News & Press Releases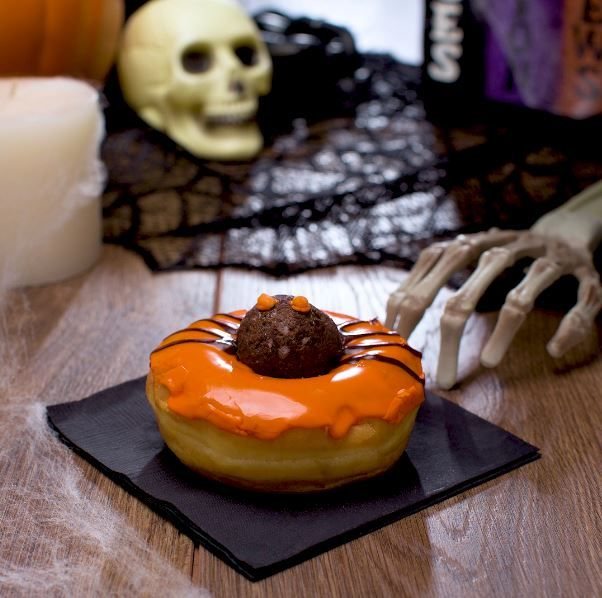 Those looking to grab a tasty treat after visiting one of Long Island's many haunted attractions should head on over to a nearby Dunkin' for the seasonal Spider Donut! The creative pastry features purple and black icing with a chocolate Munchkin in the center.

Here's what Dunkin' has to say about their Halloween-themed offering:

When we were developing the Spider Donut in the Dunkin' Test Kitchen, we wanted to incorporate classic Halloween colors and themes. So naturally we were drawn to deep orange and chocolate colors. From there we tried different flavor and color combinations to make the spookiest designs, and then had a lot of fun coming up with the frighteningly festive Spider Donut. This donut is frosted with orange icing with a sweet eight-legged donut creature on top, made from a glazed chocolate MUNCHKINS® donut hole treat with chocolate drizzle for the spider legs and orange drizzle for the eyes.