2023 Question and Answer With Deepwells Haunted Mansion
Home » Blog » Long Island Haunts: An In Depth Look
September 21, 2023 By Haunt News & Press Releases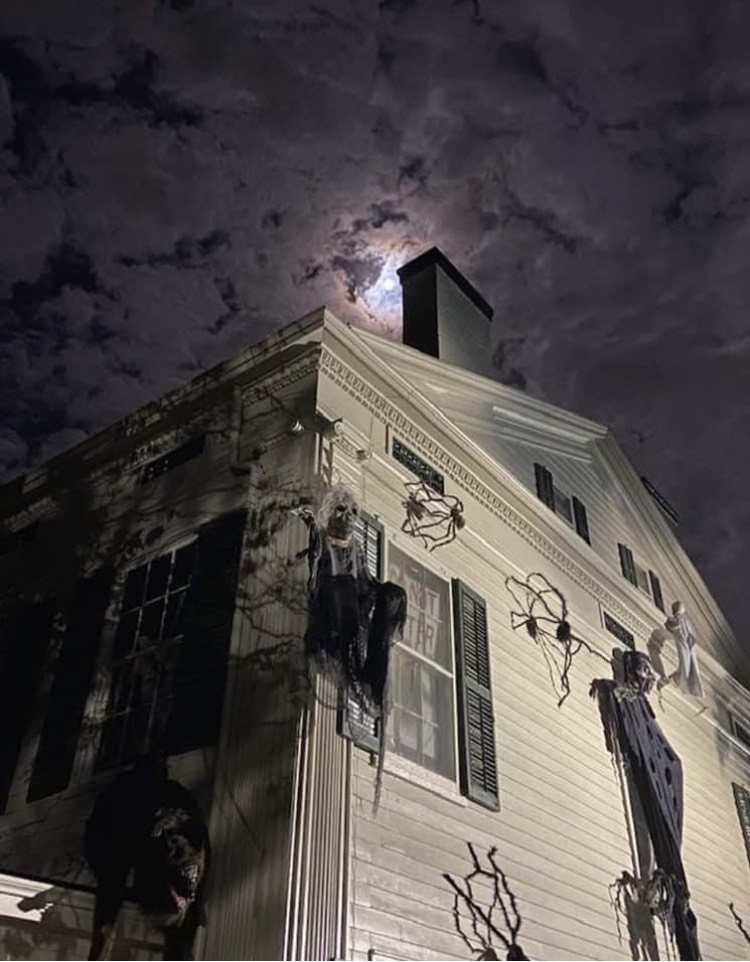 Deepwells Haunted Mansion
LIHauntedHouses.com recently sat down with Amy Biondi of Deepwells Haunted Mansion, to discuss what's new at Deepwells Haunted Mansion for the 2023 Halloween Season!
What's new at Deepwells Haunted Mansion for 2023? Do you have any new rides, attractions, or special features that Haunt Seekers should know about?
A member of our Deepwells Family had passed away and the house is open for all to come and pay their respects. Will you be able to tell the difference between the living and the dead? It will be hard to tell as you wander these haunted halls! You will be given a key of entry and exit. If you survive the unrelenting terror of the mansion, you will relinquish that key to take a walk down our new Twisted Fairy Tail Trail. Don't forget to visit the family graveyard on the way out! The spirits of the departed await your arrival.
What are you most excited about for the 2023 Halloween Season?
We are excited for our brand new theme: Family Funeral. And our Twisted Fairy Tail trail is new as well, where we are putting a scary spin on favorite fairytales. While you are waiting for your scare, enjoy some refreshments from our food vendors, watch some horror films on our big screen and learn the haunted history of the house and who is actually haunting it with our resident psychic Joe the Ghost Hunter. Commemorative shirts and memorabilia will be available to purchase as well.
What differentiates Deepwells Haunted Mansion from other local haunts in Long Island?
Historical Deepwells Mansion was built circa 1845. It was originally built for the Smith Family of Smithtown. Its Greek Revival architecture and historical history brings a unique ambiance to this event because it is a real haunted house in its own right. Knowing Deepwells is rife with its own spirits and entities takes this experience to the next level. This Haunt is envisioned, created and executed by a team of dedicated volunteers and all proceeds go to maintenance and upkeep of Deepwells in order to keep this historical gem alive for the community to enjoy.
How long has Deepwells Haunted Mansion been in business? Can you tell us a bit more about Deepwells Haunted Mansion's history?
Deepwells Haunted House has been operating for over a decade, but has expanded over the years to become a favorite Long Island Halloween Destination.
What's your favorite experience since opening Deepwells Haunted Mansion?
Our favorite experience is always seeing how much the community enjoys the Haunted House. We love to see how excited and frightened everyone gets.
How long is a typical haunt experience at Deepwells Haunted Mansion from start to finish?
It should typically take about 20 minutes give or take. Less for those who are afraid and run through. More for those who like to savor the details.
On a scale from 1 to 10, how scary would you say Deepwells Haunted Mansion is? Why?
Deepwells is very scary so I would put it at a 10. Children under 12 must be accompanied by an adult.
Does Deepwells Haunted Mansion's property have any real haunted history? Do you have a spooky encounter you'd like to share?
Deepwells had been know for an abundance of paranormal activity . Joe the Ghost Hunter will be on hand to regale all with its haunted history.
What inspired you to open up a haunted attraction? What's your favorite part of the business?
The Haunted House is our biggest fundraiser for the Deepwells Historical Society. We even have financed some reparations for the Saint James General Store across the way. It is big part of how we are maintaining recognition of our local history.
How has new technology (i.e. animatronics, special props, etc) helped you to enhance Deepwells Haunted Mansion?
we are always adding to our collection of spookiness. You will see some new animatronics mixed in with some old favorites.
Can Deepwells Haunted Mansion accommodate large groups? How many people can experience Deepwells Haunted Mansion together as a group?
We allow groups of 6 or less to enter one at a time in order to maximize everyones experience.
Does Deepwells Haunted Mansion offer any special deals, discounts, or coupons?
You can save money by buying tickets online in advance. Door purchases are cash and Venmo only.