Check Out What's Happening this Halloween Season at Darkness Rising!
Home » Blog » Long Island Haunts: An In Depth Look
October 8, 2018 By Haunt News & Press Releases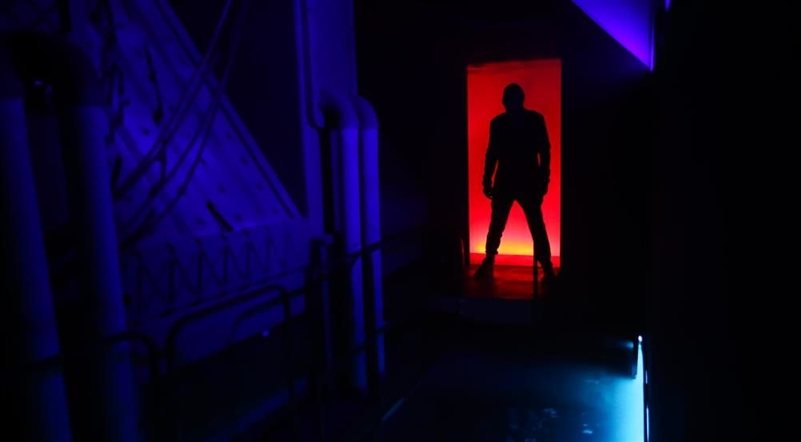 LIHauntedHouses.com recently sat down with Kevin Baird of Darkness Rising, to discuss what's new at the haunt for the 2018 Halloween Season! Located in Deer Park, this attraction has an all new space for this year and they're stirring up some serious scares for local thrill seekers!
What's new at Darkness Rising for 2018? Do you have any new rides, attractions, or special features that Haunt Seekers should know about?
We've changed locations again and have a lot more room to work with! This year we're at 450 Commack Rd, Deer Park in the Strikeforce Sports building.
What differentiates Darkness Rising from other local haunts in Long Island?
We love picking unique themes that get us excited and really sticking to it all the way through. This year we've reworked our sci-fi story and added a bunch of features that raise the immersion factor. Also, because we separate each group by several minutes, we're able to create movie-like scenes where the tension and build up is just as important as the scare itself. It's a bit hard to describe without spoiling anything so maybe just come check it out for yourself!
How long has Darkness Rising been in business? Can you tell us a bit more about Darkness Rising's history?
DR has been around on and off for well over a decade. In fact, some of our biggest fans have probably walked through the haunt when it was located in the first floor of my family's house and backyard (I have the coolest parents ever).

In 2011 we moved into a warehouse in Massapequa and the whole thing just kind of took off from there.
What's your favorite experience since opening Darkness Rising?
Seeing it come together every year after months of hardworking is so satisfying. This year in particular was absolutely insane! We designed it in a week and built it in 53 days with a very small team at our disposal. On top of that, we've pulled off a lot of things that we've always wanted to incorporate into the haunt -- and seeing that vision come to life is such a rewarding feeling!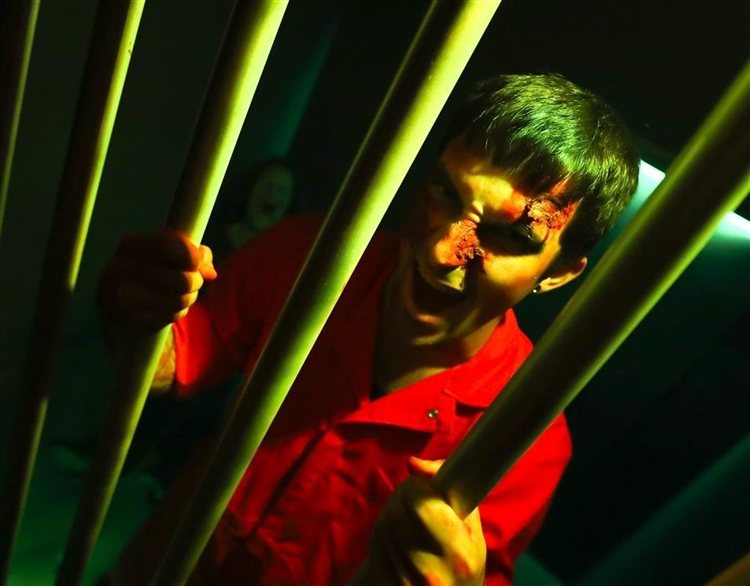 What inspired you to open up a haunted attraction? What's your favorite part of the business?
Universal Studios and Disney World were my favorite places to visit when I was a kid -- in fact, they still might be! I love how their rides would let me take in environments that I would otherwise probably never see in real life and how they always go above and beyond to create the most immersive experience possible. The closest thing I can do to making a theme park ride on Long Island is a haunted house and that's how this all started. Also, as it turns out its REALLY fun scaring people.
Can Darkness Rising accommodate large groups? How many people can experience Darkness Rising together as a group?
We like to have a maximum of 5 people go in at once. We've attempted to put more people through at a time before, but it usually results in a less scary experience... especially because the timing of some of our effects is so critical.
Anything else you'd like to let us know about Darkness Rising?
DR has been a charity haunt for almost every season we've operated. This year we're benefitting YES Community Counseling Center and Patient Airlift Service! Please feel free to support us whether it be attending the haunt or just sharing this article!

And finally, we wouldn't still be doing this if it wasn't for our fans and its amazing to see how many people have stuck around after all these years! Thanks to everyone who keeps us going... you guys make it all worth it!