Clown Hysteria Has Come to Deer Park - Clowns Spotted at Zombie Survival Experience!
October 6, 2016 By Haunt News & Press Releases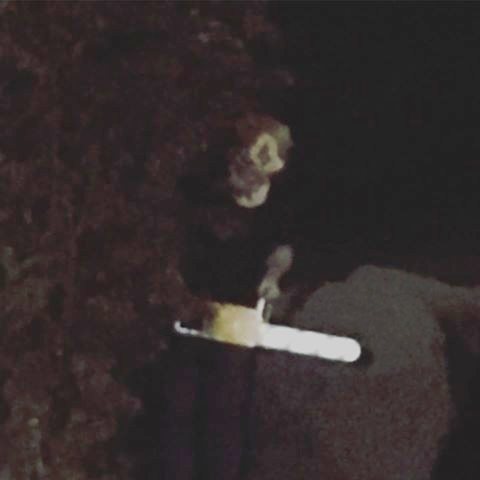 Photo by: NYZ Apocalypse
Deer Park, NY - October 6, 2016 - The latest clown sighting on Long Island has hit NYZ Apocalypse of Deer Park, just in time for the Halloween Season.
As the NYZ staff prepares for this weekend's survival horror experience, ironically called CIRCUS, several people dressed as clowns were spotted in their parking lot and were asked to leave the property.
The gang of clowns in costume at first resisted, and eventually left but not before the staff at NYZ could catch a photo of one of the creepy masked men.
"We thought it was a prank by our actors," said David Graham, writer at NYZ Apocalypse, "but none of our actors were around and it's a Monday night, they wouldn't just come out of their way to scare us."
Graham continued, "It was very disconcerting to see a situation like that take place; yeah we work at an attraction where we scare people and that is our job, but this is getting out of hand."
No one knows exactly when the next sighting will be and how many copycats these situations will create, but NYZ staff assures us that no one will be admitted into the building during their circus themed night, Friday October 7th in costume.
Tickets for CIRCUS at NYZ Apocalypse are on sale now at www.nyzapocalypse.com.