Get Your Scare On this Holiday Season at Christmas Haunted Houses Here on Long Island!
December 9, 2016 By Chelsea T.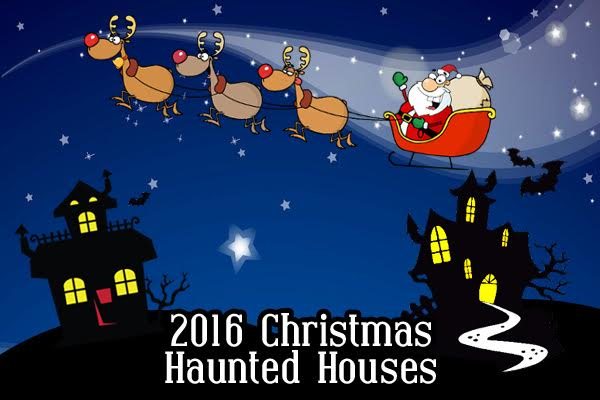 The Holidays are in full swing here on Long Island and two of our favorite Haunted Attractions are hosting special events for the season. So if you're looking for your horror fix and are longing for the spookiness of the Halloween Season, NYZ Apocalypse in Deer Park is delivering scares on select nights in December!
If you're interested in more family-friendly adventures, the well-known Bayville Scream Park has turned their adventure park into a Winter Wonderland for Long Islanders to enjoy until January 1st! Check out the dates and location information below.
Escape the Dark Christmas Evil & Horrible Hannukah at NYZ Apocalypse
450 Commack Rd.
Deer Park, NY 11729
631-392-4700
Dates Open: 12/9, 12/11, 12/18 & 12/23
Bayville Winter Wonderland
8 Bayville Ave.
Bayville, NY 11709
516-624-7433
Dates Open: 12/2, 12/3, 12/4, 12/9, 12/10, 12/11, 12/16, 12/17, 12/18, 12/21, 12/22, 12/23, 12/26, 12/27, 12/28, 12/29, 12/30, 12/31 & 1/1


Hosting a Holiday Haunt and would like to add it to our list? Email Chelsea@hauntedhousemedia.com!