Chamber of Horrors Presents 'Festive Fear' - A Horror Holiday Festival
Home » Blog » Long Island's Best Weekend Events, LIHauntedHouses.com News and Updates, Long Island Haunt News
November 28, 2018 By Chelsea T.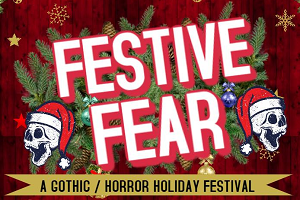 Photo by:
Photo via Chamber of Horrors
Chamber of Horrors in Hauppauge will be opening their doors on December 8th & 9th for some scary-good holiday fun. The 'Festive Fear' Gothic/Horror Holiday Festival will give locals a chance to enjoy some spooky spirit - even during the holidays!
The festival will feature a number of vendors, music, Gothic culture... and of course, some zombies. Tickets for the two-day event are just $10 per person, and the crew at Chamber of Horrors is currently taking applications for vendors and performers for those interested.
Click here to purchase your tickets today!