Author Revisits East End with Mystery Series Set in The Hamptons
Home » Blog » Press Releases
April 21, 2016 By Chelsea T.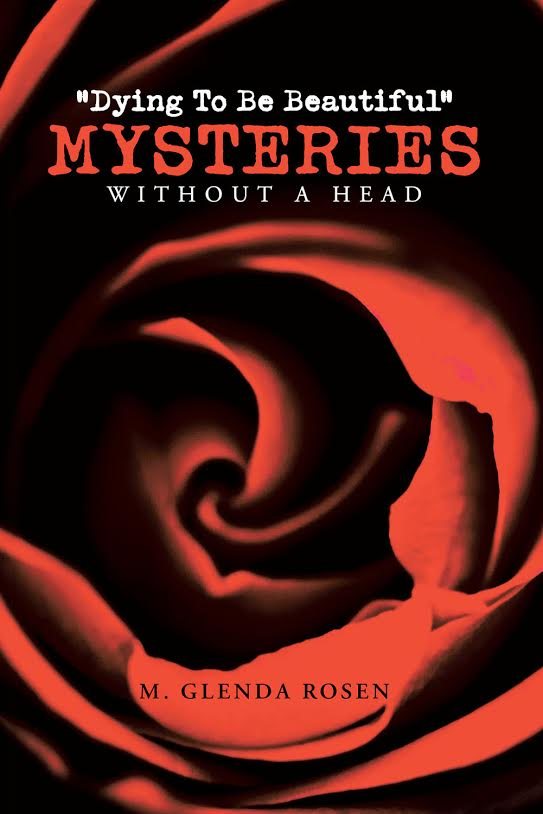 "Dying To Be Be Beautiful" Mysteries Without A Head
Photo by:
Creative Book Concepts
The Hamptons, NY - April 21, 2016 - M. Glenda Rosen, a former resident of the East End, has introduced her latest book, "Dying To Be Beautiful: Without A Head," the first in a mystery series set in The Hamptons, where even the murdered and suspected murderers have a sense of entitlement. The book is now available at Amazon.com, Barnes&Noble.com and independent bookstores such as Book Revue, Huntington.

"Dying To Be Beautiful" is a fascinating look into the multi-million dollar world of beauty and the things people will do to attain it. [The author is] a fun and engaging storyteller who clearly knows her way around a plot twist or two. [The protagonist,] Jenna, manages to be both tough and glamorous in her role as a private investigator." --New York Publishing Agent

In the very first lines of the first book of the "Dying To Be Beautiful" mystery series, Rosen immediately grabs our attention: "The head in the sink stared up at her. Darcy Monroe, the owner of a popular, chic hair salon was used to this. Only this time, the head was there without a body."

Private investigator Jenna Preston and her long-time friend, Detective Troy Johnson, work together to solve this murder. Throughout the series, solving crimes leads Jenna to philosophical perspectives, danger and romance (thanks to her Irish setter, Watson).

M. Glenda Rosen is also known as Marcia G. Rosen and is the author of "The Women's Business Therapist: Eliminate the MindBlocks and RoadBlocks to Success." The founder and owner of a successful marketing and public relations agency for more than 25 years, Rosen also helps authors develop and market their own books. She has presented writing programs on "Encouraging and Supporting the Writer Within You" in The Hamptons, Manhattan, New Mexico, and Carmel, California, where she currently resides.

While living on the East End for 15 years, Rosen was on the original board of the Westhampton Performing Arts Center and was chosen the 2005 Woman of the Year by the East End Women's Network. For more about Rosen and her work, please visit www.creativebookconcepts.com.

Last year, "Dying To Be Beautiful: Without A Head" received an honorable mention in the unpublished category of the Southern California Book Festival. The second book in the murder mystery series, "Fashion Queen," will be out in May and the third book, "Fake Beauty," will be published in the fall. For more information, contact the author's publicist, Janice Jay Young, at 631-284-3737 or jartandi@yahoo.com.
Photo Gallery