Were You a Fan of Amityville: The Awakening? Horror Flick Received Just One Star on Rotten Tomatoes
Home » Blog » Halloween Headlines
November 9, 2017 By Chelsea T.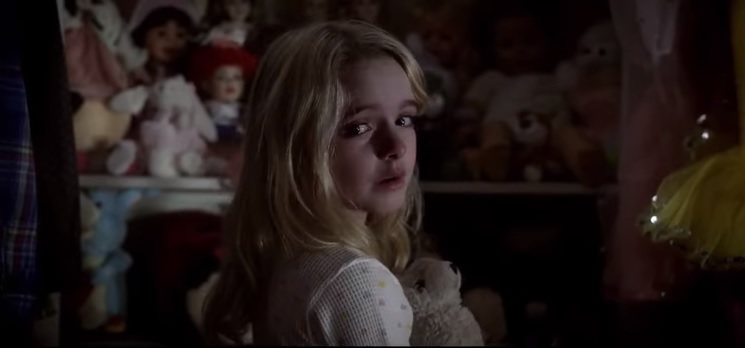 Photo by:
Movieclips Trailers via YouTube
Whether you're a fan of horror or not, you know the story of The Amityville Horror and for those who live on Long Island, New York, you probably have even passed the house on Ocean Avenue.
The first Amityville Horror film was released in 1979 and followed the story of The Lutz family who purchased a new home in Amityville, New York, where a mass murder had taken place just the year before. There was also a book about the story, which was released in 1977.
Ever since, there have been a number of horror movies made surrounding the story of The Amityville Horror. Some are better than others, but the most recent one, Amityville: The Awakening, received just one star on Rotten Tomatoes.
Released this past year, the movie stars Bella Thorne, Cameron Monaghan, Mckenna Grace, and Jennifer Jason Leigh, who plays the single mother who moves herself and three children into the infamous Amityville Horror House.
They move into the home to try and use its dark powers to cure her son who is in a coma (Monaghan). But when they try and do this, things take a turn for the worst, as they always seem to do in this murder house.
Rotten Tomatoes is a popular site for movie ratings, and they didn't seem to like the new film all that much as it received a 20% out of 100 on the "Tomatometer." The audience score was 39% and its average rating was a 3.7 out of 10.
A lot of horror fans are skeptical when it comes to movie remakes, and with The Amityville Horror having so many, maybe it's finally time for them to pump the brakes on creating more.
Did you see Amityville: The Awakening? If so, let us know your thoughts on the film by commenting below!